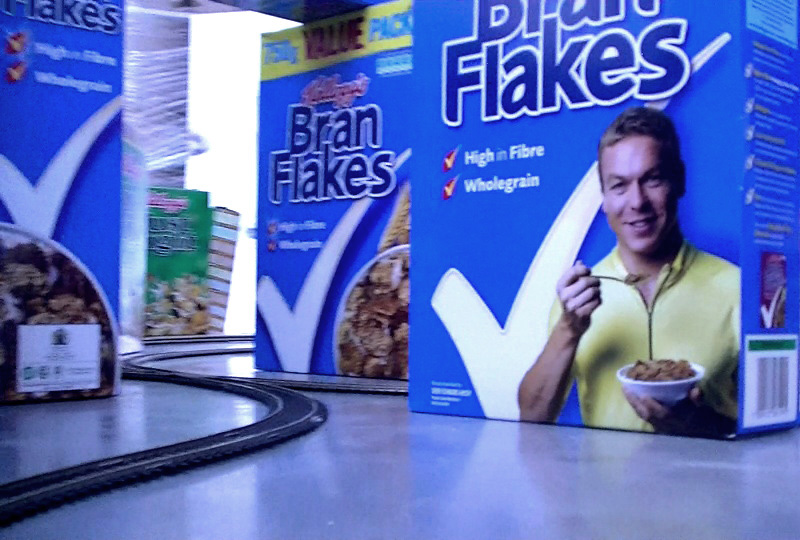 'Cereal City'. 'Plat du Jour' The Streaming Festival, The Hague, NL. 2011
'Cereal City' is a movie installation that seeks to re-create a miniaturised cityscape through which the camera moves mounted on an 00 scale microdolly. The cityscape is made from the empty boxes of my annual cereal consumption. The boxes are varied sorts of colour and type and were arranged in different configurations depending on the outcome of the photo-shoot. In the movies, I line the wall with Mirror Melanex that reflects the action in distorted imagery. In these movies also I include myself as an active agent, distorted by the Melanex, as if choreographing the movements of the train.
Below are stills from the movie 'Cereal City' for the 'Plat du Jour' project at The Hague :

Cereal City Installation. APT Open Studios 2011
Below are photos from the 'Cereal City' installation I did for the 'APT Open Studios 2011', London.
Empty Cereal Boxes, 00 Scale railway track, 'Class 20' model locomotive with 75cms tanker 'Heavenly Hydrocarbons', 19inch LED screen.