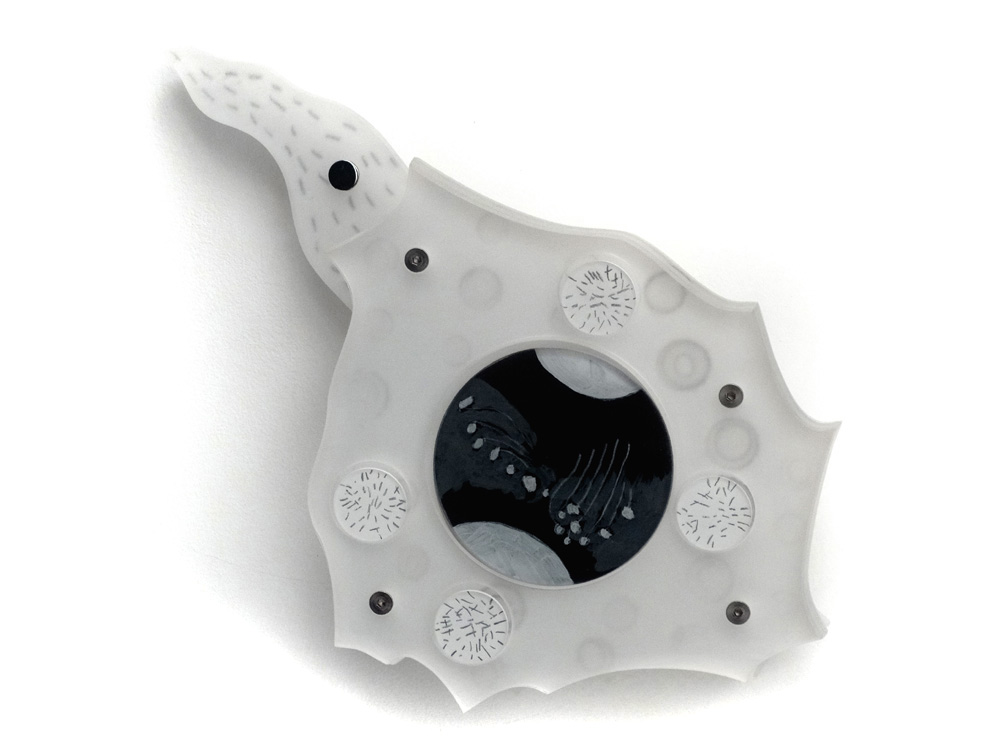 'Celestial Mechanics 25-3887'
Perspex, french enamel, acrylic paint, pencil, fixtures
25 x 25 x 8 cms overall : 2016
This is a four layer perspex sandwich with a 5th layer functioning as a hanging plate. The piece is held together with 4 hex bolts which also function as a hanging structure.
Layer 3 is perspex painted with french enamel in the form of evaporation rings that are force-dried at a particular point in their expansion. Layer 2 has 4 painted disc inserts drawn with the routeways that charge photons would take within these elements. In the centre is a larger disc, with planetary connotations, showing where these charge photons would appear at the surface. The hanging plate is also drawn in pencil with a facsimile star map to prove that overall astronomical context of the piece.
This series of artworks function as a mechanics of the night sky in the form of an engineered artifact. As such, they emulate the way that theories and concepts are constructed about remote objects and events in cosmology and associated meta-narratives.
Oblique and detailed views below :
Click to expand
Buy this Artwork : Series 2 : £1000 : Postage Free

---
Click to Buy using PayPal