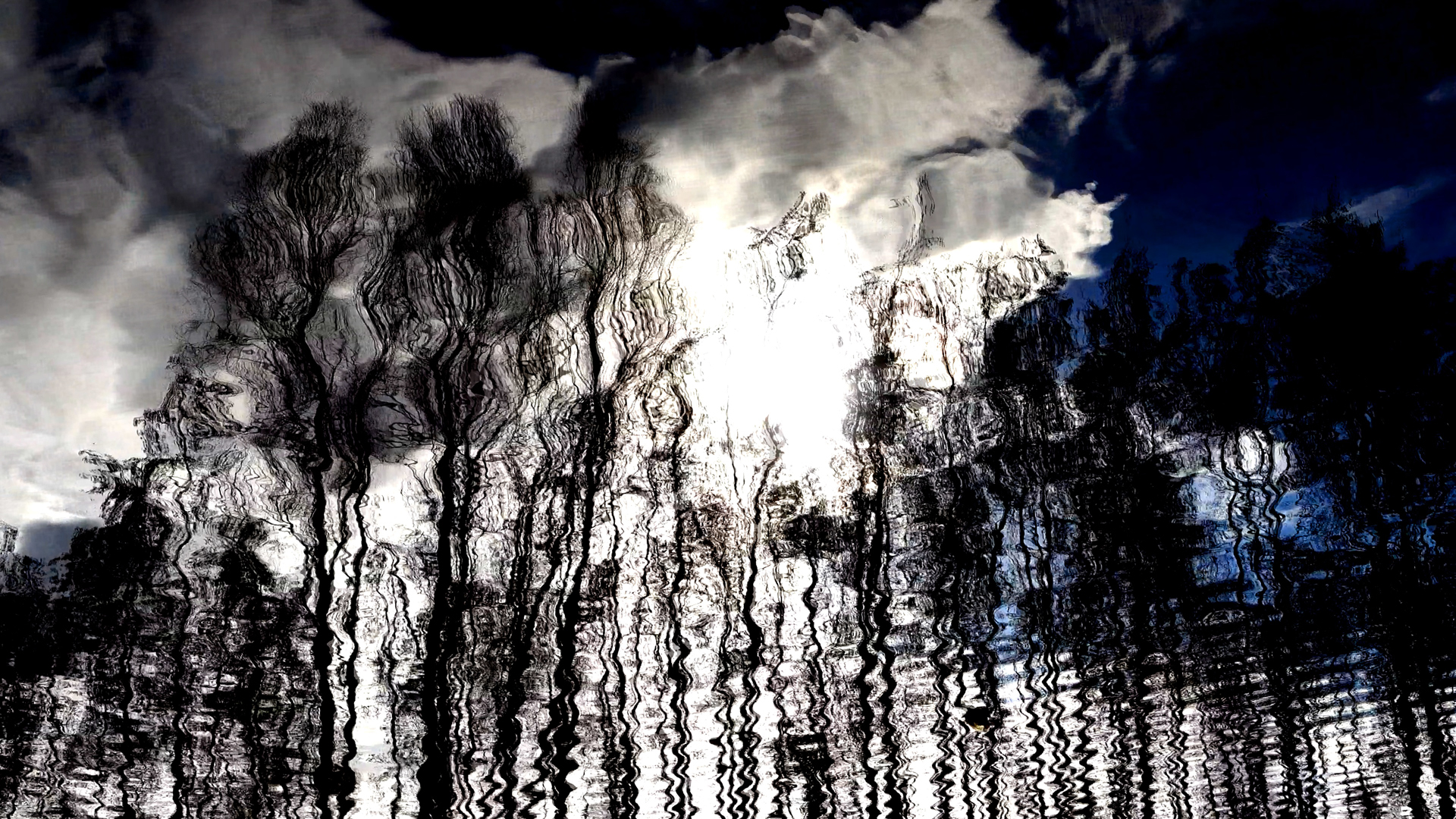 'Liquid Sky 102'. Still from movie. 2021. 01:20
In this movie we can see the Earths charge field operating through the agency of a stand of trees as it emerges from the ground.
It is expressed as a waving and gyrating into the open sky. There it can be seen supporting the procession of clouds as they go past.

Click 'Play Movie' to view
Stills below : click to enlarge