'Towing the Stars'
Installation : at the 2018 APT Open Studios, Deptford, London. September 2018.
Aluminium trackway with brass model train
In this latest manifestation of my series of conceptual orreries I have set about acquiring ownership of some more of the way the pieces are made and present themselves. You can see that the standard track has been replaced by a constructed track made from aluminium sections. It has been the start of an experiment in how this technique can free up more possibilities in terms of aerial layout. In this case, that the track itself can carry many of the structural requirements of the system.
In addition I have dispensed with the 'bought' aethetic of the engines to make a morphology and surface patterning of my own design. In this instance the body shell and the wagons are transmuted into enfolded brass. The aesthetic look is tending towards the futurist construct - something that has not been yet imaged and imagined. As in the theory, I am not pursuing verisimilitude but a novel construct relevant to the overall conception.
Given that the brass train has a very yellow 'solar' aspect to it, I thought it appropriate in this instance to use my 'Lists of Stars' wagons hence the title of the piece. The Sun, being a dwarf star is determined in its motion by the forces at work in the Milky Way galaxy. To us here on Earth however it is very much the opposite...
Movie of the Installation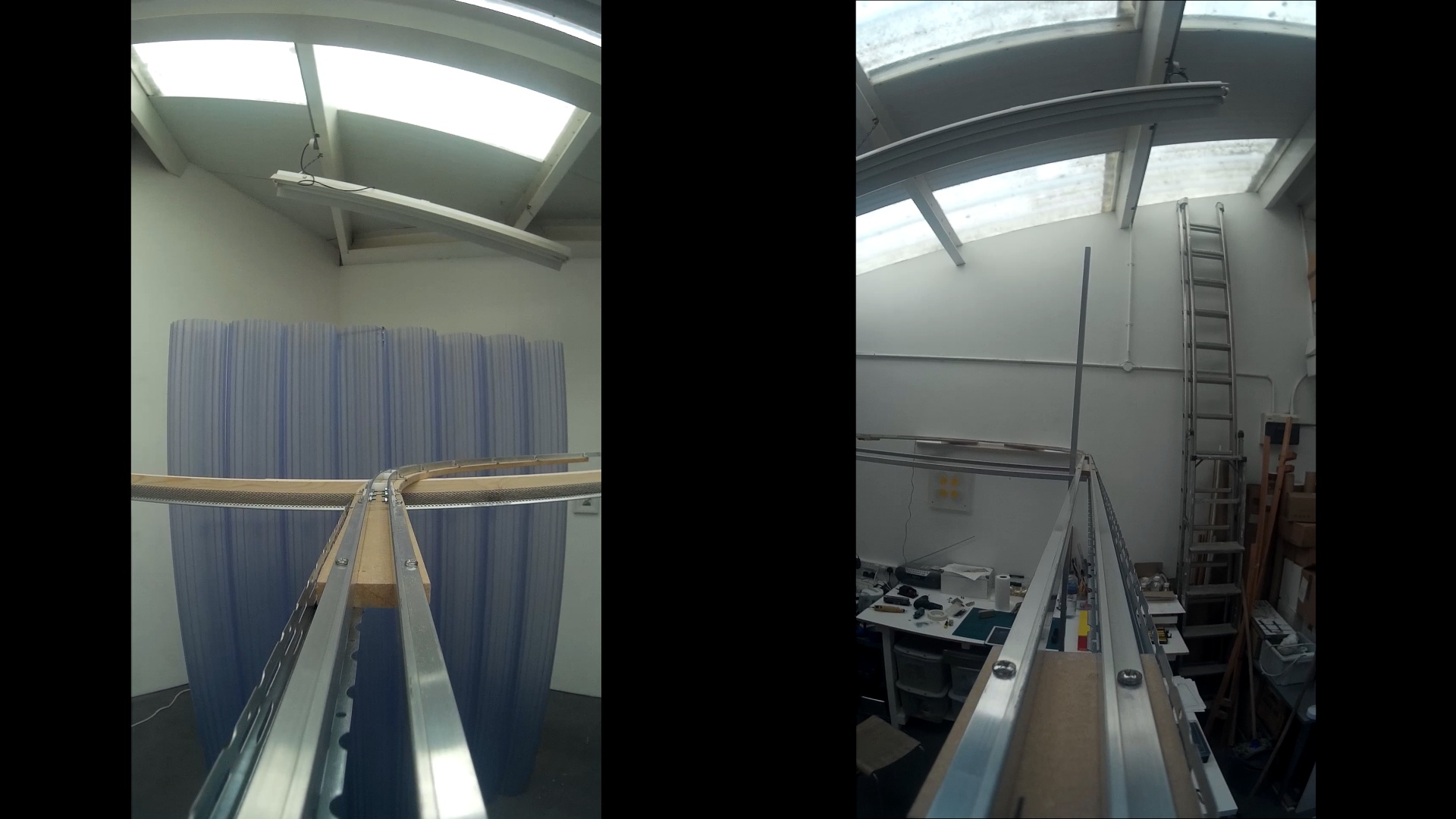 Off-board and On-board
Images of the Installation (click to enlarge)

Link to the star catalogue featured
in this installation