About the Talk :
Artist Paul Malone takes you on a unique and controversial tour of the Universe. Originally devised to introduce artists and designers to the wide range of forms inherent in plasma structures, this Talk follows contemporary speculations into the role that electro-magnetism plays in forming the objects we see in modern astronomy. It traces the history of the study of electricity in Space from Birkeland through Langmuir and Jeurgens to today's advocates and introduces the audience to the extensive array of mechanics that comprise the electric astronomer's toolbox. We briefly cover Charge Field theory (Walter Ritz d1909) and its importance in explaining quadrupole structures.
Taking the form of a journey around the Universe we first visit examples of filaments in Space and how these coalesce to light up the nebulae of the galaxy - like a giant Cathode Ray TV. We visit stellar nurseries to see how stars are born, ending this section with an overview of the Sun. Scaling down, we explore planetary atmospheres and the formation of landscapes before ending with galactic morphologies and the large scale structure of the Universe. In this section we also take a look at the practical implications of the theory in relation to nuclear fusion (Focus Fusion).
It acknowledges that these views represent a departure from the 'Standard Model' of the Universe but recognises the aspiration of its adherents to re-position astronomy on a more empirical and pragmatic footing. Most of the objects we see in Space have direct counterparts in the laboratory, common industrial processes and even the domestic kitchen.
"From the smallest particle to the largest galactic formation, a web of electrical circuitry connects and unifies all of nature, organizing galaxies, energizing stars, giving birth to planets and, on our own world, controlling weather and animating biological organisms. There are no isolated islands in an electric universe".
Paul Malone studied sculpture at Reading University and the Royal College of Art and has since exhibited extensively in the UK, USA and Europe. His studio is based at the Art in Perpetuity Trust in Deptford, London and his current work explores alternative, lost and forgotten scientific theories.
A selection of images in the Talk: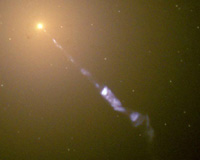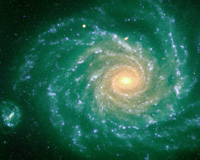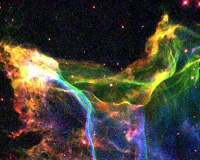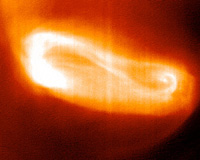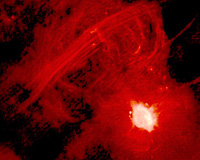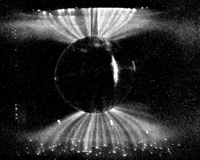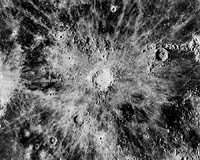 Visit Paul Malone artist website...
This Talk for Hire
This Powerpoint talk is available for hire as follows:
Corporate / Academic £120
Private / Education / Institution £80
Share of ticket sales
Non-profit - £ at the artist's discretion.
All of the above are as well as travel paid (from Greenwich, London).
For these prices I supply my own laptop and can bring a projector (2500 lumens)- you will need to supply a screen or suitable wall and blacked-out space. However the talk is best seen on a large plasma screen if this is possible. My laptop has an HDMI port.
Duration c1 hour including Q+A
No knowledge of electricity or astronomy needed by audience
'Image rich' Powerpoint - includes still images from historic archive to the latest telescopes, sounds and movies
Please e-mail E-mail for queries and to arrange bookings.
Responses
"....and now for something completely different". How true this was. Really interesting and thought provoking and a different angle on electrical science."
"An interesting evening, I learned a lot about the cosmos. He also put things I knew about the universe into perspective"
"I wasn't sure what to expect from this presentation, but it was certainly different and interesting if not somewhat mind blowing!!"
"An astonishing eye-opener to the amazing topic; everyone should be mindful of these infinite wonders and compare them with our earthly events. Prior to the lecture, I would have not believed that the photographs, obtained by the scientists could have been possible. But seeing really is a new believing. Infinite thanks."
"It was an excellent and different evening, highly informative and interesting. Thank-you."
This Talk has been presented at :
Fagerhult Lighting Design, Southwark, London SE1. 'The Art of Light' event. (2008)
'Perpetuum Mobile', A.P.T. Gallery, London SE8. (4-2008)
Royal College of Art, London SW7. 'Space' event for PhD students. (2009)
Bankside Centre, London SE1. International Year of Astronomy 2009...
Reserve delegate 'The Eye of the Storm', Arts Catalyst conference, Tate Britain, London (2009)
Electric Universe micro-conference 'The Art of the Night Sky', Bankside Centre, London SE1. Organised by the Society for Interdisciplinary Studies. (8-2009)
Bankside Centre, Great Guildford St., London SE1. (3-2010)
Goldsmiths College, London. School of Design (4-2010)
'DériveLab Project 2'. Centre for Creative Collaboration (University of London), Kings Cross, London WC1X 9NG (7-2010)
Bankside Centre, Great Guildford St., London SE1. (3-2011)
MERGE Festival, Southwark. Never Records, 11, Southwark St. London SE1. (with New York artist Ted Reiderer). (09-2011)
Kosmica Project. Arts Catalyst, Clerkenwell Rd., London. (10-2011)
Kinetica Art Fair. Ambika P3, University of Westminster, London. (2-2012)
Ability Centre, 56 Southwark Bridge Rd., London SE1. Fundraiser for Campaign Against Living Miserably.(5-2012)
Bankside Centre,London SE1. Fundraising for the charity 'SE1 United'. (2-2013)
'Deptford X' Visual Arts Festival, Deptford Lounge,London SE8(10-2013)
AstroLAB, APT Gallery, London SE8. International Planetarium of the Imagination. (04-2014)
Cyberfest. Hermitage Museum, St Petersburg, Russia. 'Patterns of the Mind' (11-2015) - Video link
e-Luminate Festival. Cambridge Science Centre. (02-2016)
Science Week. Compass School, Bermondsey, London SE1. (03-2019).....
Science Week. Discovery Centre, Basingstoke. (03-2019).....
The Universe Electric. The Idea Store, Canary Wharf, London. (04-2019)
The Universe Electric. The Institution of Engineering and Technology, Swindon. (11-2019)
Science Week. Doncaster Alcohol Services. (03-2020).....
Leonardo LASER talk(06-2021) (link)